From Home Mixes To Target: A Note From Our Co-Founder

Now you can buy superfoods at Target.com! Plus, shop exclusive bundles designed to help you improve your health.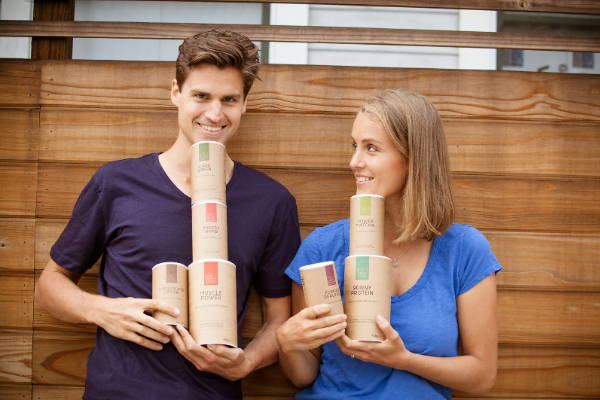 ---
When Michael and I first started Your Super we never imagined where this adventure would take us. What began as a home remedy to rebuild his immune system after chemotherapy quickly grew into a local success. Since then, our mission has been to improve people's health with the power of plants!
And we're just getting started...
I am SO excited to be announcing our new partnership with Target! For a limited time, you can buy superfood mixes, plant protein powders, and two exclusive bundles on target.com. I say limited because this is only a trial run. But if we're successful during this period, your favorite mixes might end up on the shelves of your local Target! (Exciting, right?!)
Here's what you'll be able to find on their online store…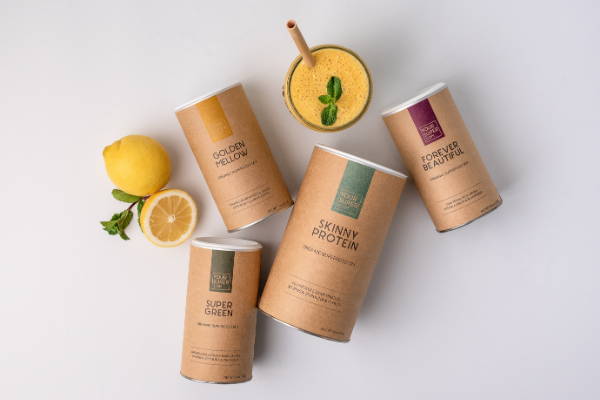 ---
If you're experiencing sugar cravings and low energy and want a quick and easy way to reset your body, this cleanse is for you! The Cleanse Bundle includes 4 nutrient-dense superfood mixes and a simple 5-day plan to help improve your digestion, support your immune system, and reduce stress. Get this exclusive bundle only at Target.com!
Perfect for: Improving energy, reducing bloat, and taming sugar cravings.
THE WOMEN'S HEALTH BUNDLE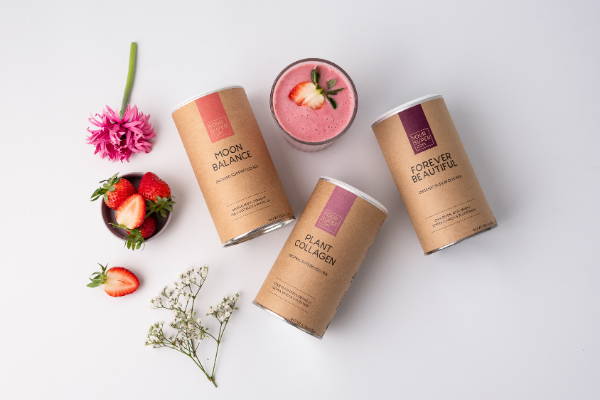 ---
Too much or too little of a hormone is known as an imbalance, and even the slightest imbalance can really set things off. Luckily, our Women's Health Bundle can help! This bundle includes three powerful superfood mixes with powerful adaptogens and antioxidants that help balance your hormones, reduce symptoms of PMS, and nourish your skin for a beautiful, natural glow. Order your Women's Health Bundle at Target.com!
Perfect for: Hormonal balance and healthier skin.
What they say is true, Target really does have everything! Now you can order your favorite Your Super mixes at the same place you buy your kitchen and home goods. Add any of these mixes to your online cart:
Super Green

Forever Beautiful

Golden Mellow

Skinny Protein

Moon Balance

Plant Collagen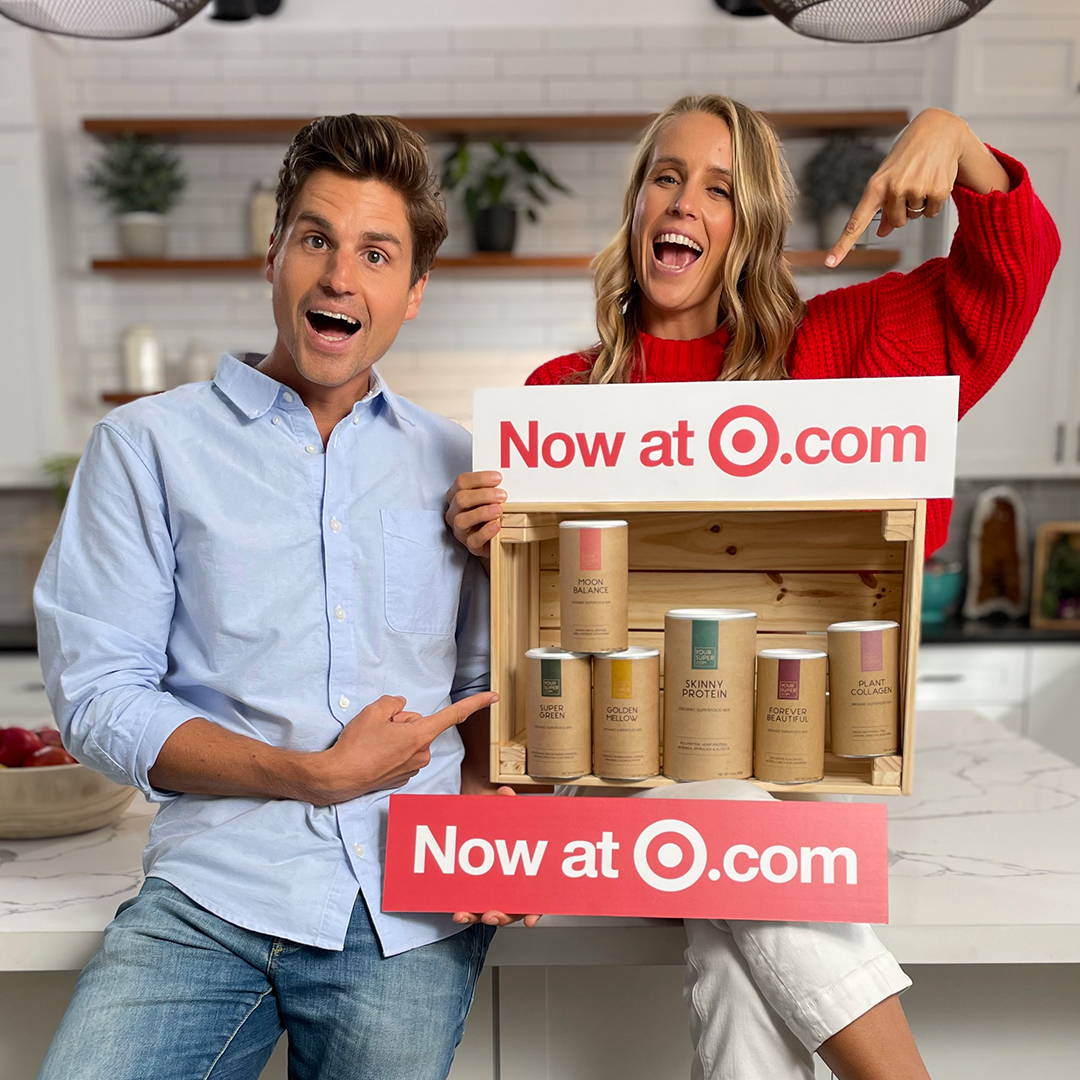 ---
THANK YOU FOR YOUR SUPPORT

From hand-mixing our superfood blends at home, to launching on Target.com – we couldn't be more thankful to have your support all these years. We're looking forward to making Your Super products more accessible, and we hope it makes living healthy that much easier for you and the rest of our foodie family!
This limited-time partnership means you'll be able to conveniently stock up on superfoods while shopping for your usual Target go-to's. No multiple shopping carts or online receipts – just all of your favorites in one place!
Don't forget to grab our new exclusive bundles on Target.com. (And be sure to leave a review on their site to let us know what you think!)
Thank you for all of your support now and always! We are so thankful for you!
Xo,
Kristel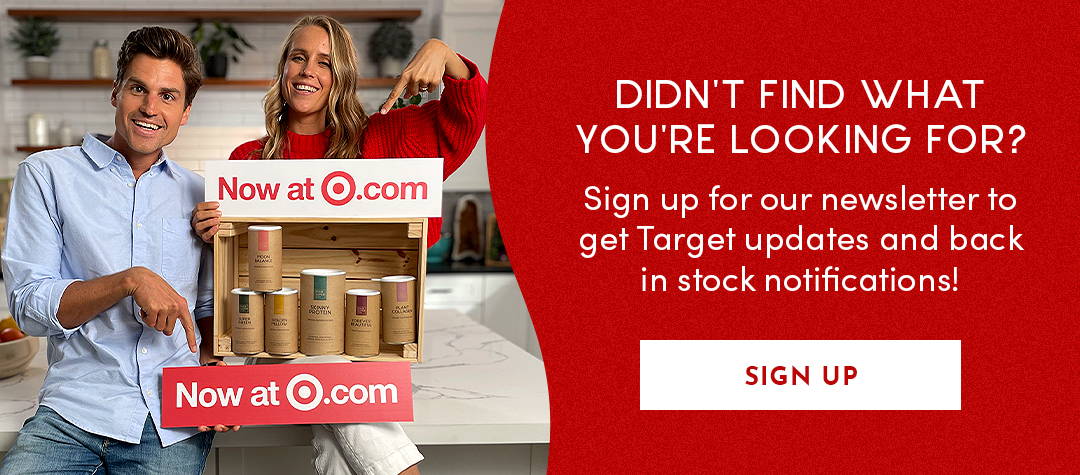 ---
---