OUR TOP 5 MUST-SEE PLANT-BASED DOCUMENTARIES
These top 5 must-see plant based documentaries will challenge what you know about health, nutrition, farming, and much more!
Whether you're new to plant-based eating, considering making the transition, or you've just run out of things to watch, we've compiled a list of the best vegan documentaries to watch now.
These riveting films offer an inside look at everything from plant-based nutrition to the dirty truths about pharmaceuticals and farming. And while some information may be extremely eye-opening, we love these documentaries for inspiring us to live healthier lives.
Are you ready to dive into our favorite thought-provoking documentaries? Then get comfortable, grab some popcorn, and enjoy...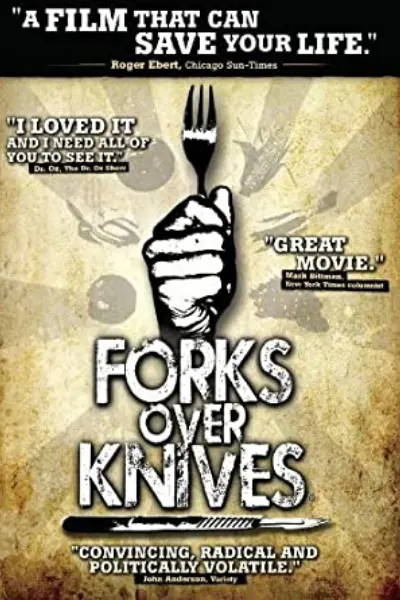 The saying "let food be thy medicine" gets put to the test in this eye-opening documentary. Dr. T. Colin Campbell, a nutritional biochemist from Cornell University, and Dr. Caldwell Esselstyn, a former top surgeon share their shocking discoveries regarding the effects of animal-based foods on human health.
They conclude that most chronic diseases can be prevented, if not reversed, by adopting a whole-food, plant-based diet. This documentary isn't only one of our favorites, but it's responsible for turning many people to plant-based diets – including film director James Cameron, who said "I watched the film Forks Over Knives. I went into the kitchen, I took everything out of the kitchen that was not a plant – and for 5½ months I've eaten only plants."
You can stream Forks Over Knives on Netflix or rent it here.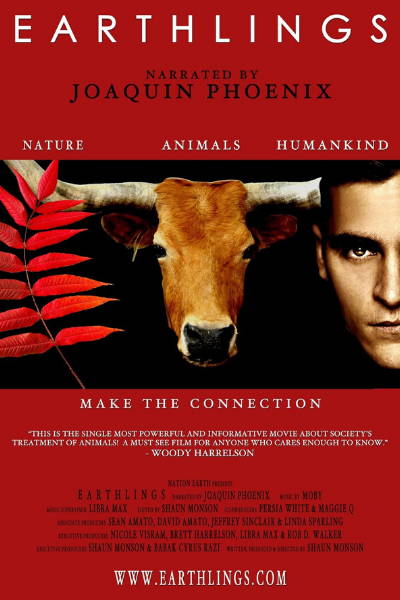 Narrated by Academy Award Winner, Joaquin Phoenix, this powerful documentary exposes the gruesome truth about society's treatment of animals. Earthlings chronicles the day-to-day practices of factory farms, research labs, puppy mills and more. While it is incredibly poignant, this movie is not for the faint of heart. However, we highly recommend it to meat-eaters who want to know more about the industry they support. To watch Earthlings, click here.
Filmmakers Kip Anderson and Keegan Kuhn show the link between diet and disease and reveal why the nation's top leading health organizations don't want anyone to know about it. This documentary also uncovers the surprising relationships between the meat, dairy, and pharmaceutical industries.
What The Health will leave you questioning what you're eating, why you're eating it, and how it affects your health. If you're thinking of transitioning to a plant-based diet – we highly recommend this movie. You can stream What The Health on Netflix.
Cowspiracy is a groundbreaking documentary that uncovers the environmental impact of animal agriculture. In this documentary, filmmakers Andersen and Kuhn show how large-scale factory farming is the leading cause of deforestation, water consumption, pollution and much more.
Cowspiracy won the Audience Choice Award at the 2015 South African Eco Film Festival, as well as Best Foreign Film at the 12th annual Festival de films pour l'environnement. Cowspiracy is available to stream on Netflix, or you can download it here.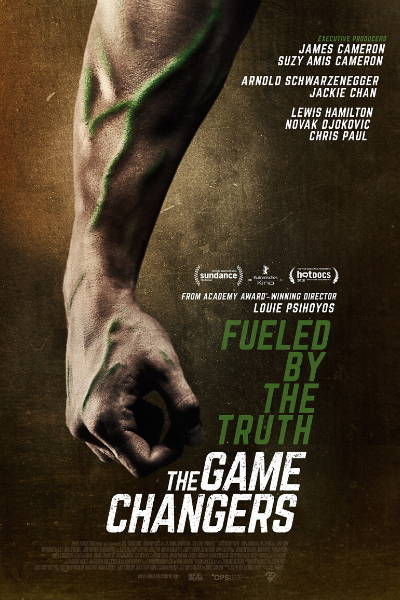 The Game Changers showcases athletes, special ops soldiers, and visionary scientists while challenging the outdated myth that meat is necessary for protein. Featuring names like Arnold Schwarzenegger, Jackie Chan, Lewis Hamilton, and more, it's no surprise that this awe-inspiring documentary has generated so much hype. Produced by James Cameron, The Game Changers aims to change your understanding of food and your definition of true strength. Stream The Game Changers on Netflix, or download it here.
LET US KNOW WHAT YOU THINK!

Have you seen any of these documentaries? Or do you have any personal favorites that didn't make the cut? Let us know below!
MAKE SOME MOVIE-NIGHT SNACKS USING OUR DELICIOUS CHOCOLATE LOVER MIX
Curb your cravings and boost your mood
Great taste thanks to cacao, coconut and lucuma
High in magnesium, zinc and essential fatty acids
Formulated by holistic nutritionists
20 portions - only $1.49 per serving