5 NATURAL WAYS TO DETOX EVERY DAY

Improve your health by making these simple changes in your daily routine. Here are 5 natural ways to detox every day.
A "detox" might only sound like a health and wellness buzzword, but it's something your body already does on its own. Everyone has an internal detoxification system. In a healthy body, this system runs smoothly, but when your body is "toxic" it gets overloaded, whether it be from heavy metals, food, stress, or medications, and you start to develop symptoms of being sick…
This can show up as constant headaches, fatigue, bloating, sugar cravings, skin issues, and more.
The good news is, there are a few simple changes you can make today to support and improve your body's detoxification system.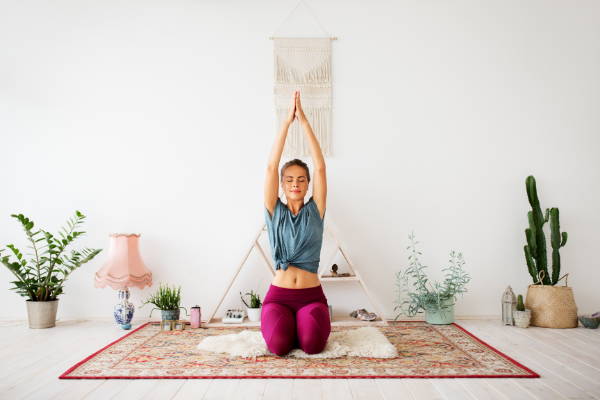 HOW TO DETOX NATURALLY, IN 5 EASY STEPS

Sleep plays a huge role in your overall health. It improves memory, reduces mental fatigue, and lowers your chance of getting sick. But that's not all… Sleeping acts as your body's natural garbage disposal. It helps remove toxic waste byproducts that build up throughout the day.
When you're sleep-deprived, your body doesn't have time to perform those functions, and the toxins don't get flushed out. This can result in both short-term and long-term health issues.
Research suggests you should get at least seven to nine hours of sleep each night to keep your "garbage disposal" working and your health in tip-top shape. Need a little help hitting the hay? Enjoy calming superfoods in our Golden Mellow mix.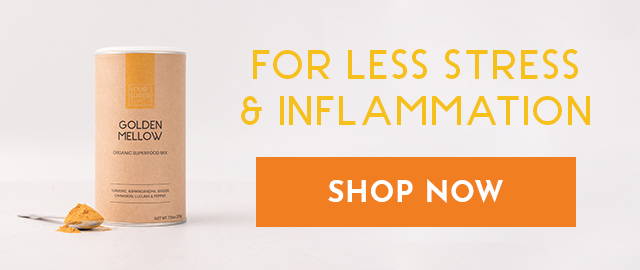 ---
Daily water intake is essential for your body to function properly. Without water, your detoxification system slows down and becomes unable to flush out toxins and waste. So, an easy way to prevent day-to-day buildup of toxicity is to stay hydrated.
According to experts, the average adult woman needs roughly 11 cups of water per day, while men need around 16 cups. Not a fan of plain water? Infuse it! Give your water natural flavor with fresh fruits and herbs such as berries, mint, citrus, and melon.
Want an even bigger boost? Add superfoods! Your Super mixes take quenching your thirst to a whole new level. Try a scoop of our Super Greens mix and get the benefits of nutrient-rich superfoods with each sip.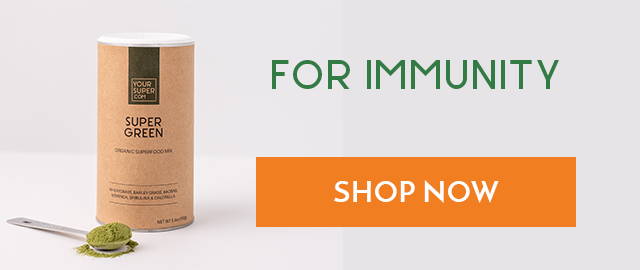 ---
BOOST YOUR INTAKE OF ANTIOXIDANT-RICH FOODS

Alcohol, poor diet, tobacco smoke, and other pollutants produce free radicals (aka health-damaging compounds) and increase your risk of disease. But arming your body with antioxidants can help protect your body against pesky free radicals and keep your detoxification system healthy.
Antioxidants can be found in foods such as blueberries, acai berries, acerola cherry, and maqui. Or, get a boost of antioxidants and a full dose of vitamin C by adding a scoop of our Forever Beautiful mix to oatmeal, smoothies, and dips.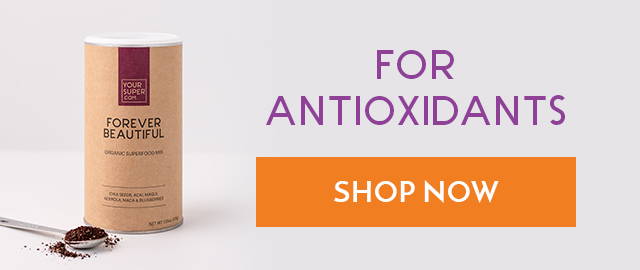 ---
There's no denying the many benefits of regular exercise. It helps reduce stress, improve sleep, boost mood…the list goes on and on! But did you know that staying active helps reduce inflammation?
Some inflammation is needed, especially for recovery from infection, but too much inflammation puts your body on high alert and can cause lasting damage to your lungs, kidneys, and intestines - your body's natural detoxification system.
Regular exercise helps increase oxygen intake and blood circulation, enhancing your body's detoxification process. Ready for your next sweat session? Click here for tips on optimizing your workout.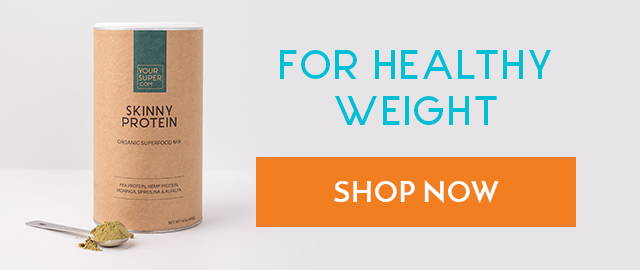 ---
Your body is always detoxing. But when you detoxify your body or follow a detox diet, you're improving and optimizing the function of your body's own detoxification systems.
Think of your body as a car. To make sure your car runs properly, you have to get tune-ups and oil changes. This is what a plant-based detox is. You're fueling your body with the nutrients it needs while eliminating the stuff it doesn't.
And one of the easiest ways to detoxify and cleanse the body is by following our 5-Day Detox plan. Unlike most detox programs that focus on expensive juices or pills, this detox diet plan focuses on real, whole foods, and nutrient-dense superfoods.
After only 5 days you can experience better sleep, less bloating, more energy, and clearer skin. Are you ready to join the thousands of people who have improved their health with our 5-Day Detox?
---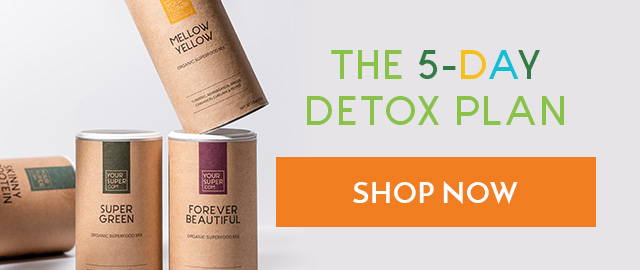 ---
---
Support your health with The Detox Bundle! This bundle includes 3 powerful, superfood mixes designed to
reduce cravings, increase energy, reduce bloating and fight inflammation.