5 GREAT REASONS TO ADD SUPERFOODS TO YOUR DIET

Have you thought about eating superfoods, but not sure what the benefits are? We're listing the top reasons why you should add superfoods to your diet!
If there's one thing we're sure about this year, it's that superfoods are having a moment. The health world has become obsessed with adding superfoods to their food and drinks. But what exactly are they? And what makes them so super?
To put it simply, superfoods are nutritional powerhouses. They're jam-packed with essential nutrients and contain a multitude of health benefits. Today, we're diving into the top reasons why these health boosting foods belong in your diet, and what health benefits they provide.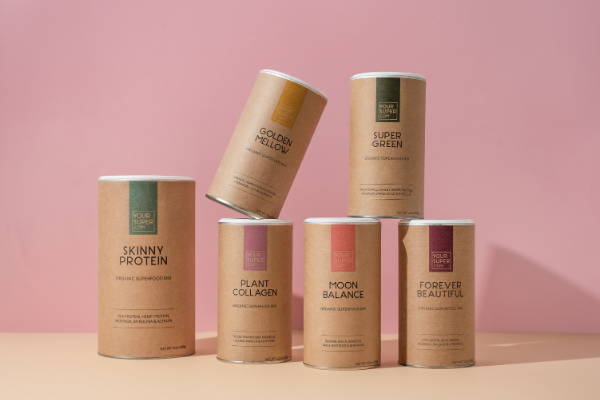 YOU AREN'T GETTING ENOUGH NUTRIENTS

How many fruits and veggies do you eat per day? If you start your day with fruit, have a salad for lunch, and a veggie bowl for dinner – you're likely still under the recommended 10 servings per day. But you aren't alone.
Around 90% of Americans aren't eating enough fruits and vegetables, and coincidentally, around 90% of Americans are nutrient deficient. So, what's an easy way to get your fill of essential vitamins and minerals? Yep, you guessed it- SUPERFOODS.
Superfoods are extremely high in micronutrients like vitamins, minerals, and antioxidants – AKA everything your body needs to feel its very best.
THERE'S ONE FOR EVERY HEALTH NEED

While it's true that no one food is a medical cure-all, multiple scientific studies have shown that superfoods can provide powerful health benefits when consumed.
Whether you're looking to reduce stress, improve sleep, balance hormones, or boost energy levels - there's a superfood for it.
Interested in learning more? Check out our ingredients page to learn which superfoods can improve your health.
---
The reason they're called 'superfoods' is that they're so nutrient-dense and pack more vitamins and antioxidants per bite than most other foods.
Chia seeds, for example, contain 15x more magnesium than broccoli, 3x more iron than spinach, 6x more calcium than milk, and 2x more potassium than bananas! Pretty impressive for a tiny seed, right?
Let's face it, there just aren't enough hours in the day to chop, peel, and dice for each meal. But your health doesn't have to suffer because of your busy schedule… Adding superfoods to your diet is a quick and convenient way to nourish your body with nutrients.
Just add a scoop of your favorite superfood mix into your morning latte, smoothie, or afternoon snack!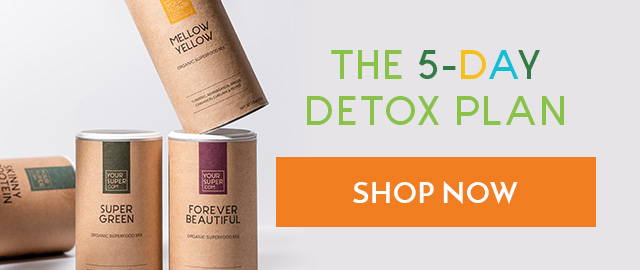 ---
There are tons of tasty superfoods in the plant world. Enjoy everything from açaí and blueberry to cacao and coconut!
And if you're using Your Super mixes, there are even more delicious ways to reap their benefits… Try them in your favorite dessert or your go-to comfort food.
Looking for more recipes? Click here to see what else we're cooking up!
What do you love about superfoods? Tell us below!
---
---
---
THE ULTIMATE HEALTH BUNDLE
Take your health into your own hands with the Ultimate Health Bundle! This bundle features 8 functional superfood mixes designed with specific functions and benefits to improve your health.