5 WAYS TO ENJOY SUPER BARS

Super Bars make it easy to get your daily dose of superfoods. Read more about the 5 delicious ways to enjoy our nutrient-packed snack bars.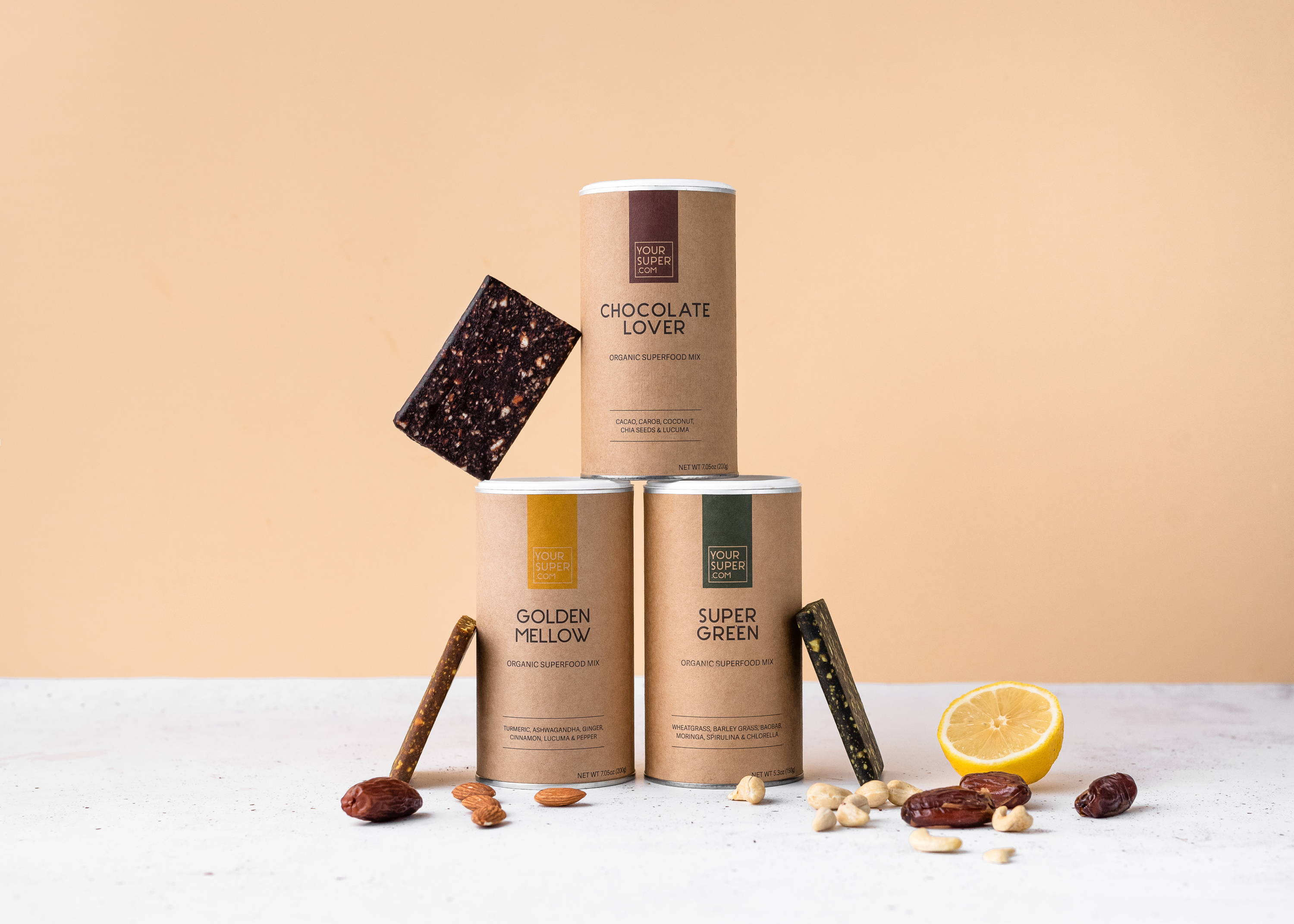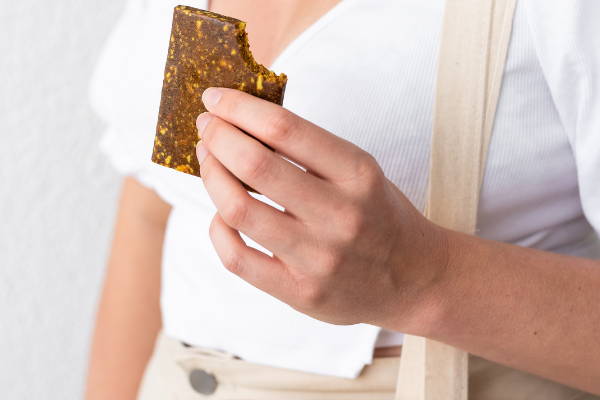 On a boat, in a plane, on a train...Okay, you get it. Our pocket-sized Super Bars make it easy to enjoy a delicious and nutritious snack on-the-go. Whether you're in-between meetings, stuck in traffic, or about to start a workout, you can get your daily dose of nutrient-superfoods without a blender.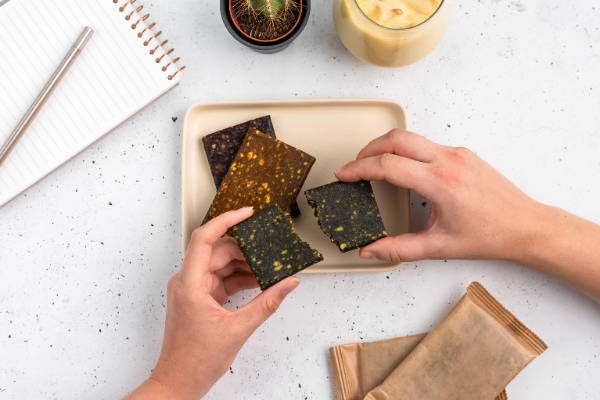 ---
We all have that friend. The friend who forgot to eat before the gym, or the friend that didn't realize they were hungry until you pulled out a snack. Or maybe, you have a special friend... A friend you don't mind sharing snacks with because you like them a whole lot. Whatever the situation is, our Super Bars are perfect for sharing.
ON TOP OF A SMOOTHIE BOWL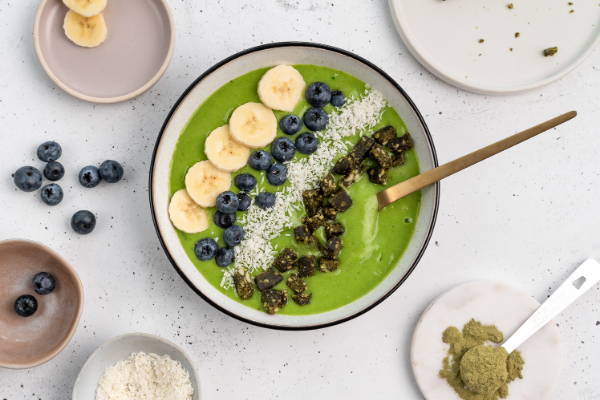 ---
In a breakfast rut? Blend up a smoothie bowl! They're the perfect meal when you're in need of something quick and healthy. Plus, they're totally customizable! Add your favorite toppings, such as nuts, raisins, and chia seeds. Or, if you really want to shake things up – crumble a Super Bar on top for added nutrition. Each bar contains one full serving of our nutrient-rich superfood mixes, which can turn an average smoothie bowl into a powerful, health-boosting smoothie bowl!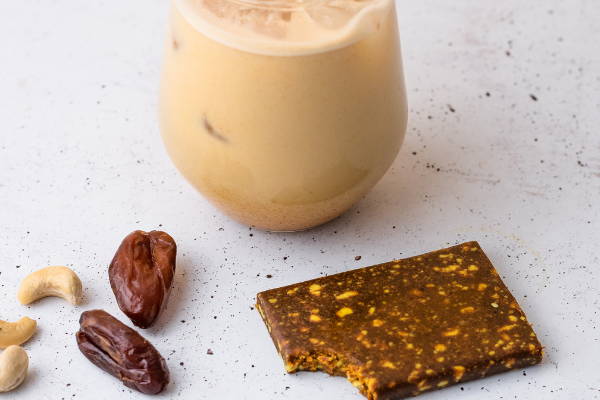 ---
Do you prefer a vanilla latte, or a matcha latte? Whatever your preference is, there's one thing that will accompany your latte like no other… Yes, a superfood snack bar! Instead of reaching for a sugar-packed muffin or donut, you can enjoy your favorite drink with a side of superfoods. Our Chocolate Lover bar goes great with spicy hot chocolate. Super Green pairs perfectly with a warm cup of matcha. And nothing says 'perfect couple' quite like our Golden Mellow bar and rich, warm golden milk.
---
What do you eat when a sweet tooth hits? Cookies? Candy? Ice cream? What if we told you that you can satisfy your cravings without hurting your health? Think of our superbars as nature's dessert!
Our Chocolate Lover bar tastes like a guilt-free brownie and contains real cacao – a powerful mood-booster that's rich in antioxidants. Our Golden Mellow bar has a delicious pumpkin spice flavor and contains calming superfoods and adaptogens – great for reducing stress and anxiety. And last but not least, our Super Green bar tastes so much like a lemon bar, you'll hardly notice there's a full serving of greens.
Are you ready to unwrap wellness? Get your Super Bars Variety Pack while supplies last!
Curb your cravings with Chocolate Lover, combat stress with Golden Mellow, and sneak in a full serving of veggies with Super Green. All 3 include a full serving of our best-selling superfood mixes, absolutely no fillers or additives, and 100% organic ingredients.