TURNING 30 : THE BEST IS YET TO COME

Your Super co-founder, Kristel De Groot, just turned 30! Read what she has to say about the last decade of her life, and what she has in store for the future.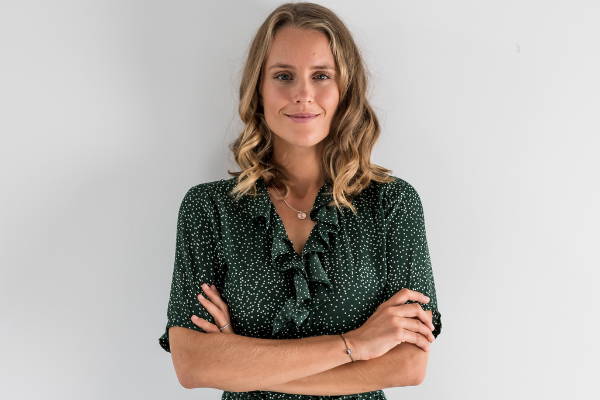 I'm turning 30 today! Yes, the big 3-0, and the first wrinkles of wisdom are there...I think my last 10 years are really a testament that we tend to overestimate what we can do in one year and underestimate what we can do in 10 years! Also, just a reminder that if I can figure all this stuff out, you can as well! What are you passionate about? What change do you want to see in the world? What is your big dream? Believe in yourself! Everything starts with a thought, which creates a belief, and if you start taking actions things will fall into place. This holds true for starting a business but also for wanting to improve your health.

Here are some snapshots of what has happened in my life in the past 10 years. If you would have told my 20-year-old self that how my life would look today - I would have not believed it...
20 years old - Young, wild, and free studying finance and accounting at Valdosta State University with a tennis scholarship. Struggling with the L5 lower back hernia and eczema...Michael and I met 2 years before he finished his studies in the US and a long-distance relationship was my new reality!
21 years old - Finished my bachelor's, moved back to Europe, did a photography course, then traveled for three months in South East Asia with my sisters and did a Vipassana 10-day silent retreat by myself. Asia felt chaotic but alive, I loved the spirit of the people and loved tasting all these new tropical fruits!
22 years old- Studied Msc Management in London and midway through we found out Michael had testicular cancer. After his surgery and during his chemo I watched the movie "Forks over Knives" and started eating plant-based the next day. It was a summer of detoxes (our 5-day detox program is based on this) and superfoods after his chemo finished. That summer I took him to Whole Foods and he refused to buy all these 30 different superfood bags that I had in my kitchen cabinet - too expensive, too complicated. I mixed them into an empty jar—his first green superfood mix (similar to our super green mix)— for us to use every single day. Eating this way reduced my life long eczema - it completely disappeared after 2 years!
23 years old - Finished my masters, struggled to find a job, so traveled another three months in Asia with Michael. When we returned, we lived in Munich as Michael started a consulting job. By the end of that spring, plant-based eating and superfoods became new normal for the past 12 months. We noticed how many people were struggling to eat healthier and use superfoods just like Michael... that spring of 2014 we started creating functional superfood mixes with my mom and aunt who are orthomolecular nutritionists - a passion project that got out of hand over time. We started building our website by ourselves!
24 years old - A year of mixing superfoods by hand in our little, organic certified, superfood room in Amsterdam and back-to-back weekends of conventions selling Your Superfoods mixes. One of the most exhausting things I ever did. We were passionate and loved educating all the people we were meeting on how to use superfoods, how to make smoothies and so much more. We also learned that year that organic wheatgrass from China or Germany smelled and looked very different—this was the start of our transparent supply chain because we like to use our own products every day (even knowing what's in them!)
Believe in yourself! Everything starts with a thought, which creates a belief, and if you start taking actions things will fall into place...
25 years old  - We officially incorporated Your Superfoods (original company name and our Instagram handle), rebranded to a better designed can (instead of a white sticker designed by me), and did our first production run in Germany. We moved to Berlin, opened our first little office, Google was our best friend, raised a little money, had some interns, threw away too big office party in Berlin because we thought that's what startups do...besides that one party the hustle was real.
26 years old - Hired our first 2 full-time employees, our passionate supply chain manager is still here, and yes, started to learn how to manage people! A 1-month crash course in e-commerce in Kuala Lumpur with 500 startups— eye-opening! This year, we flew back and forth between the US and Europe trying to fundraise (never heard more "no's" in my life)… because we were out of money basically for 9 months straight, building a business was a lot harder than we thought. 10% of orders were coming from the US and when we called customers they loved the no stevia, transparent sourcing, and giving back. I think anyone with a rational mind would have stopped that year, I think it was pure determination, a passion that kept us going, and the optimism that made us want to launch in the US (even though Europe wasn't figured out at all).
27 years old - Officially moved to LA, traveled a lot to our Berlin office still, launched in the US market officially, the business started to grow bit by bit, were for the 1st time on Cheddar TV… learned that when the business grows you will have other issues like out of stock issues. Heard the most amazing customer stories on how mixes were helping their health. We had the cheapest, little, one-room office on Abbot Kinney in Venice Beach, hired the first couple of US employees, joined Expo West, and enjoyed beach walks, hikes, Erewhon lunches combined with 12 to 16-hour workdays. They say startup years are like dog years - I think it's true. Somehow, I also became a plant-based health coach that year.
28 years old - Michael proposed and yes we are still engaged! The year we moved offices three times, the team started to grow to about 20 people, and we started to invest more in personal growth eg. Tony Robbins seminars/reading books - we noticed that the business only grows if we would. Also, my sister joined as one of our employees which was exciting, the year my grandma started using our mixes, the year I was nominated to be on Forbes and Inc's 30 under 30 list, we went to Peru on an epic sourcing trip for maca, lucuma, banana, and cacao powder and we are an official B-corp company… We launched the "Be Sexy Eat Plant Podcast" and also the first time we launched new mixes: Mellow Yellow and Magic Mushroom.
29 years old - Saw how acai and guarana grow in Brazil, lockdown happened and suddenly the whole company had to work remotely. I learned how to focus on things you can control vs external factors you can't control - a solid morning routine of moving our bodies, mediation, and a big Your Super smoothie creates my own certainty (that's why Super Woman Bundle was created). We have an amazing 65 people working at Your Super (75% female!), launched 3 new mixes including Moon Balance. The year I am doing weekly customer calls to hear all your stories, Michael and I did over 100 Facebook & Instagram live cooking in our kitchen, the year we reached half a million customers, the year where health in my opinion is more important than ever…. And the year we introduced Moon Balance Days in the company to support female-identifying staff to have 'a do what you can day' every month (which might be nothing) when you have your period!
30 years old - I am so excited to see what I will learn and what will happen in the next 12 months. Life is a roller coaster and I'm happy I don't know where I will exactly be in 12 months. Dare to dream big and have some fun along the way. Thank you to anyone who has been part of my journey so far, thank you for your trust, thank you for your laughs, smiles, and love. It's the people along this journey that make life memorable and worth living - especially Michael my boyfriend, fiancé, co-founder but honestly my best friend! I am more determined and clear on my vision than ever before: Improving people's health with the power of plants!
---
---
---