Use your unique discount code for 15% OFF: F953CD3
A healthy immune system starts with what you eat — and superfoods can help! This bundle features four of our most popular mixes that are loaded with benefits to increase your immunity:
A healthy immune system starts with what you eat — and superfoods can help! This bundle features four of our most popular mixes that are loaded with immune-supporting benefits:
Super Green mix: For your daily intake of nutritious greens and micronutrients
Forever Beautiful mix: For healthier skin, hair, and nails
Mellow Yellow mix: For less stress & inflammation
Magic Mushroom mix: For immunity & stress management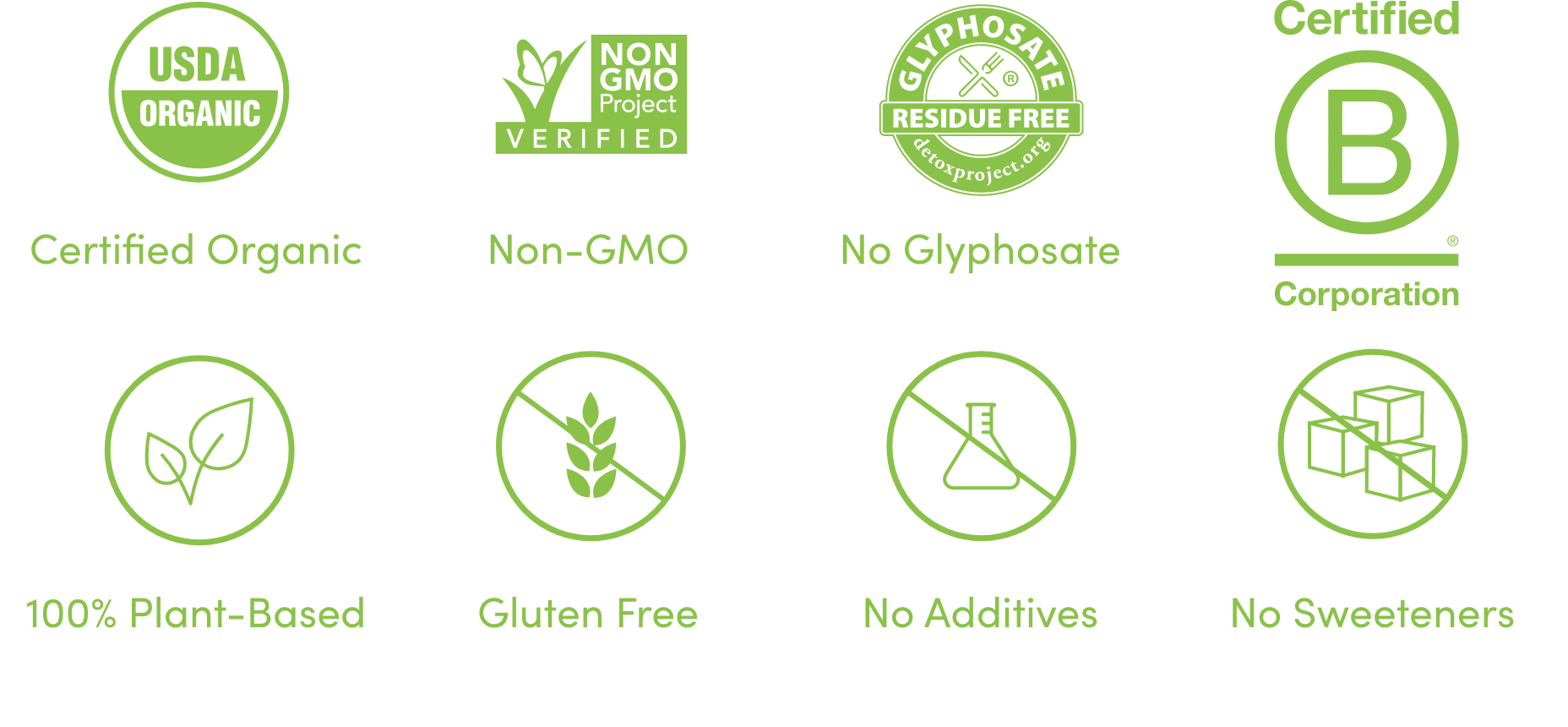 ⭐️⭐️⭐️⭐️⭐️
Average Rating of 4.8 out of 5 StarS
(based on 500+ reviews)
HOW THE IMMUNITY BUNDLE WORKS
The immune system is your body's first line of defense against germs and bacteria. But if your immune system can't fight off those invaders, you're more susceptible to illnesses, such as the flu or the common cold.
The 4 nutrient-rich superfoods mixes in the Immunity Bundle help to feel like your best self by support you immune system, reducing stress (which can negatively effect immunity) and fighting inflammation in the body.
The Immunity Recipes Ebook contains 35+ recipes from breakfasts like oatmeal and smoothies, to main meals like tacos and chili - super tasty, super simple and super immune-boosting!
WHAT'S INCLUDED:
✓ 1 Super Green Mix (immune-boosting greens)
✓ 1 Forever Beautiful Mix (rich in anti-oxidants)
✓ 1 Mellow Yellow Mix (anti-flammation & anti-stress)
✓ 1 Magic Mushroom Mix (immune-boosting adaptogens)
✓ The Immunity Recipe Ebook
✓ Online Support
✓ 30 day money-back guarantee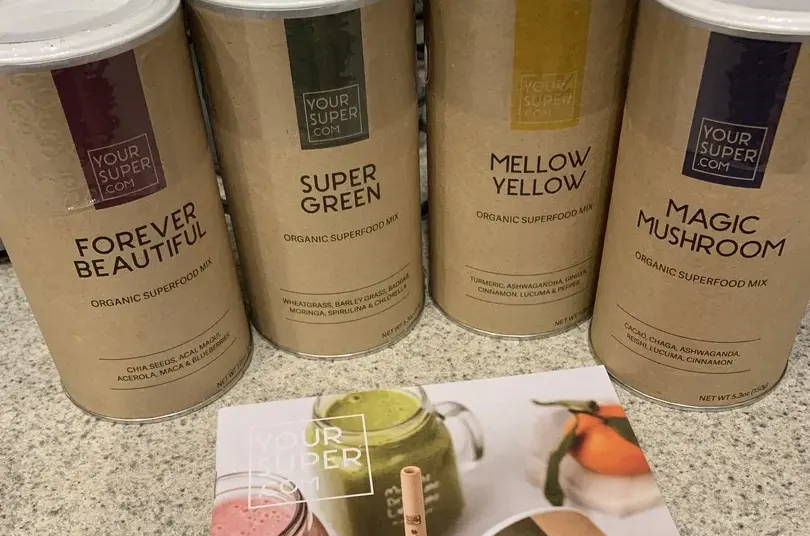 "I was on the fence about ordering these mixes because so many time in the past I have ordered powders and they had a funny taste or a weird sweetness to them. I am so glad I ordered these ones. They are so easy and convienent to add to my smoothies (always scooping the forever beautiful and super greens) and even on "lazy days" I just put a scoop Read more about review stating AMAZING!!! in water and do a "shot" to get my superfoods in. I absolutely love the flavor. I love that they are not sweetened. The mellow yellow is delicious and calming. The magic mushroom was perfect. Not too sweet but satisfied a sweet tooth with the rich chocolate and cinnamon flavor. Sooooooooooo happy with this purchase!!!!"
- Kelly F. Verified Buyer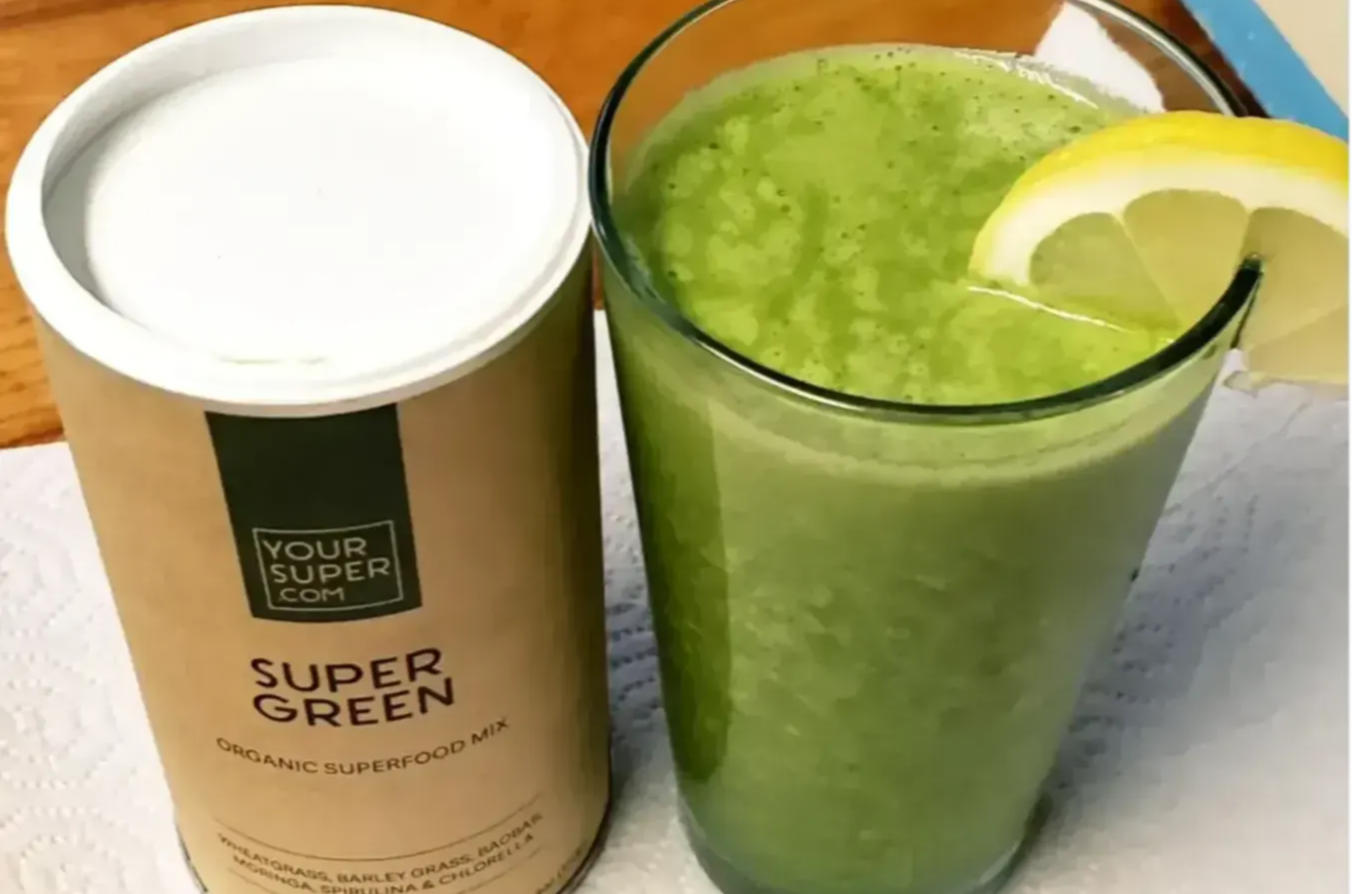 "Loving my Immunity Bundle! I am so grateful I ordered the Immunity Bundle! The mixes taste incredible! I already made smoothies before I ordered them. Now they just give that extra added bonus. I value taking care of my body everyday. It is so important that I choose healthier foods & stay active. This bundle keeps me motivated & inspired! Love, Sophie"
- Sophie N. Verified Buyer
"Love pack! This 4 pack of love has inspired my partner and I! The crunchy chia in the forever beautiful. The spicy, yummy wake up bitE of mellow yellow. The joint loving chlorella In the super green! And the coffe loving addition of magic mushroom! This is everything we could ever need in one bundle! Our recipe, a morning routine, can change from day to day,Read more about review stating Love pack
but here is the down and dirty, quick stir up, easy to drink yumminess we call breakfast 😊🦋❤️💕🔥"
-AI J. Verified Buyer
ARE THESE SAFE FOR PREGNANT WOMEN?
Most of our mixes are safe while pregnant, except we would exercise caution with the Energy Bomb, Power Matcha, Mellow Yellow, and Magic Mushroom.
ARE THESE MIXES SAFE FOR KIDS?
Our Super Green and Forever Beautiful mixes are great for kids! Head to our recipe blog for kid-friendly recipes! Our Mellow Yellow mix is safe for kids to consume in small amounts. Keep in mind the mix does have a slightly spicy, fresh taste so if your child is highly sensitive to any spice, I would advise you to give them the mix in smaller doses.
WHEN SHOULD I DRINK THESE SMOOTHIES?
You can drink the smoothies at any time! We recommend having 5 portions of superfoods everyday - this can be a variety of mixes or just one mix of your choice. It's totally up to you!
Are you trying to kick your coffee habit? Or maybe you want to drink less soda or energy drinks? Brew yourself a healthier morning routine with our Quit Coffee Bundle!

You'll also receive TWO e-books: our brand new 7-Day Coffee Detox e-book featuring a daily plan to help you create a healthier morning ritual and our Superfood Sips & Snacks e-book featuring our best superfood lattes.
The 5-Day Detox has been bought over 100k times and is changing lives! This bundle is based on the detox Kristel created to help Michael rebuild his immune system following cancer treatment. 
This bundle includes enough superfood powders for the 5-Day Detox and another 2-3 week leftovers to continue incorporating superfoods into your daily routine.